 Comp Picks:
4th Round Pick (Tramon Williams) & 5th Round Pick (Davon House)
ROUND 1
Darron Lee, ILB Ohio State
6'1" - 235 - rSo
Lee has a narrow torso, lean build and skinny limbs, but he has worked hard in the weight room to add bulk and develop his functional strength, aggressively working off blocks. He has terrific range and athleticism with the pursuit speed to close like a runaway train and run circles around blockers. IN OUR VIEW: The parallels to Ryan Shazier are unavoidable as both have similar body types and athleticism and Lee could follow him as a future high draft pick with steady development the next few years in Columbus.


--Dane Brugler (7/13/15)

ROUND 2
Hunter Henry, TE Arkansas
6'5" - 250 - Jr
The Little Rock product is a well-rounded tight end, showing the athleticism needed to be a mismatch in coverage, but also the toughness and point of attack strength to block inline. Henry is extremely competitive at the catch point and shows a lot of the traits NFL scouts seek at the position for the next level. He is definitely on the short list of tight ends to watch next year. --Dane Brugler (8/13/15)
ROUND 3
Nile Lawrence-Stample, DT Florida State
6'1" - 323 - rSr
ROUND 4A
Joe Haeg, OT/OG North Dakota State
6'5" - 300 - Sr
STRENGTHS: An athletic mover with a smooth lateral shuffle off the snap and the range to easily reach the perimeter, blocking outside the numbers and at the second level. He squares well to his target and carries his weight well, displaying terrific reaction quickness to handle secondary moves. Haeg also shows excellent vision to recognize multiple pressures and communicate with his teammates to have every rusher accounted for on the left side of the line.
ROUND 4B
Willie Beavers, OT/OG Western Michigan
6'5" - 312 - rSr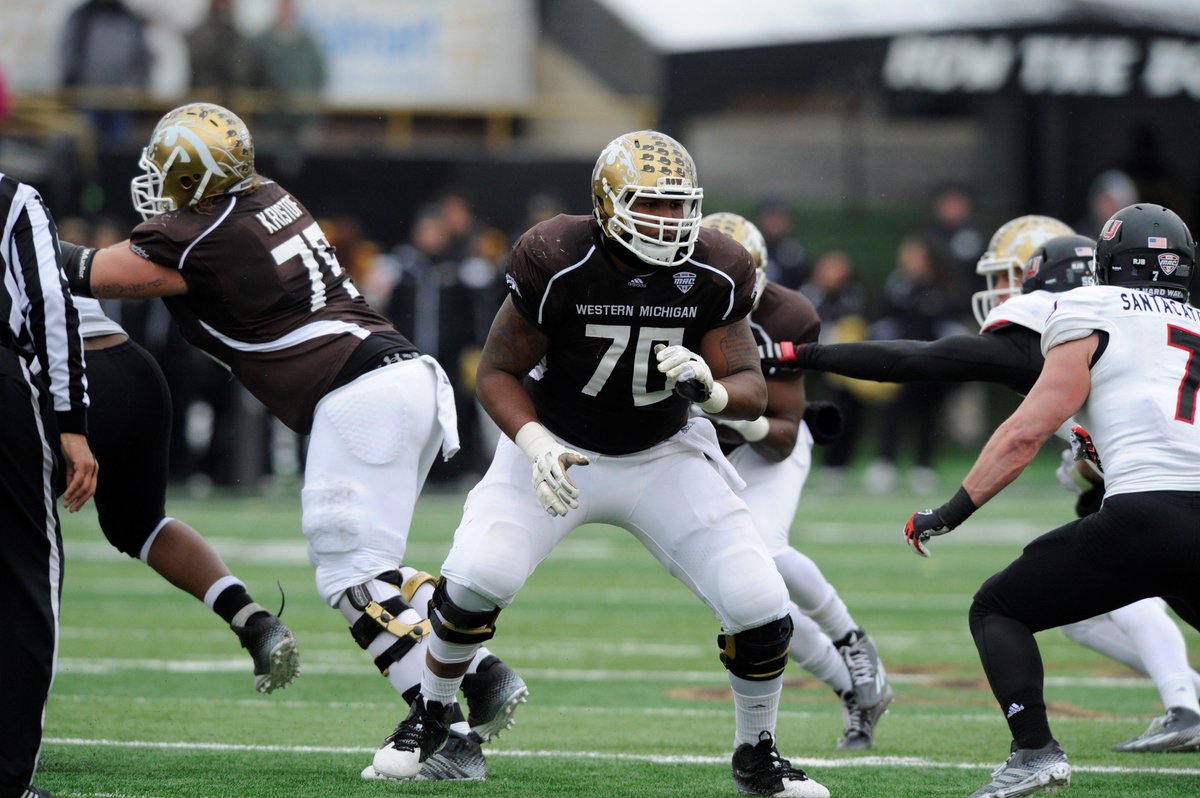 ROUND 5A
LaMichael Fanning, OLB Jacksonville State
6'7" - 281 - rSr ROUND 5B
Harlan Miller, CB Southeastern Louisiana
6'0" - 180 - Sr
ROUND 6
Darius Hamilton, OLB Rutgers
6'3" - 255 - Sr
ROUND 7
Derek Watt, FB Wisconsin
6'2" - 232 - rSr